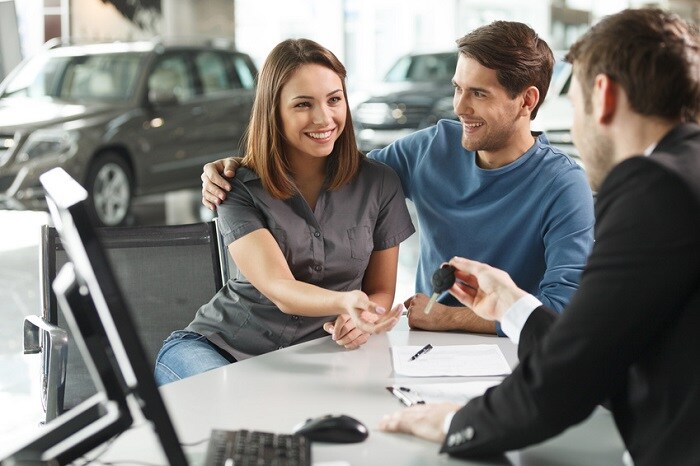 As local Mazda dealers, we encourage you to ask us anything. If you're looking for a new Mazda for sale and have questions, we'll answer them as we show you our new car inventory. If you want to know how often you should change your oil or how you can get financing, we can answer those questions, too.
No matter what automotive question is on your mind, we have the answer. If we don't, we'll find it for you. You can look through some of the most common questions we're asked below. If you don't see your inquiry, contact O'Brien Mazda of Fort Myers.
Cars
Q: What should I bring with me if I want to take a test drive?
A: You should bring a valid driver's license and proof that you have car insurance. If you're bringing a friend who also wants to drive the car you're interested in, we'll need to see that person's driver's license and proof of insurance, too.
Q: Do you sell previously owned vehicles in the Fort Myers area?
A: Yes, we're located in Fort Myers and we have pre-owned Mazda cars for sale at our location.
Service & Parts
Q: Do you sell Mazda parts and accessories?
A: Yes, we do. You can buy factory-made parts and accessories at our Mazda dealership or you can order them from our parts department online.
Q: How do I know when I need an oil change?
A: The general rule of thumb is that you should change your oil every 3,000-5,000 miles. For more specific guidelines, you should consult your car's owner's manual. If your car is due for an oil change, make an appointment to bring it into our Mazda service center near Cape Coral, FL.
Finance
Q: Should I bring my tax returns when I apply for financing?
A: We normally don't have to see your tax returns when you apply for financing, but we may have to use them as proof of your income if you're self-employed or if you are an independent contractor.
Q: Can I apply for financing online?
A: Yes, you can complete our secure online application and submit it to our Mazda finance center from the comfort of your own home or any other location.
General
Q: Are you open on Sundays?  
A: We're open from 11a.m. until 5 p.m. every Sunday; however, our Mazda service center is not open on Sundays.
Q: Where are you located?
A: We're located at 2850 Colonial Blvd., in Fort Myers, FL.